Writing Success XXIII
April 26, 2014
Emmanuel Christian Church, Stoneboro, PA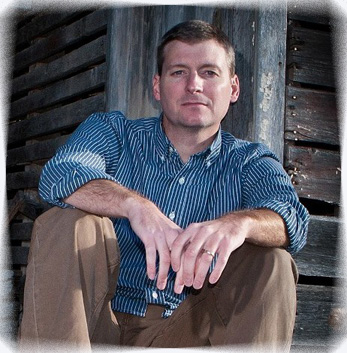 Featured Writer: Mike Dellosso
Keynote Address: "Discovering Your Purpose as a Writer"
Mike Dellosso is no stranger to personal trials. As a child and into early adulthood he struggled terribly with stuttering so profound he often decided it was best to just not talk. By God's grace he learned to work around that stuttering and now speaks and teaches on a regular basis.
Then, when he was 35, Mike was diagnosed with stage III colon cancer. A year of surgery and chemotherapy later, and again by God's grace, Mike beat that disease and is now cancer-free. Born in Baltimore,  Mike has been married for sixteen years to his wife, Jen, and they have four daughters ranging in age from fifteen to three.
Mike writes pscyhological thrillers -- what he likes to call "wide-eyed fiction." His books include Rearview from Tyndale House, Fearless, Frantic, Scream, Darkness Follows, Darlington Woods, and The Hunted from Realms (Charisma House), and Mirror Image from Darlington.
A regular speaker/teacher at various writers conferences, Mike is a member of the American Christian Fiction Writers, Christian Author's Network, and Colon Cancer Alliance's speakers bureau. His passion is to motivate and encourage others to be unstoppable in becoming all they were created to be. You can visit his web site at the following link: