Writing Success XXIV
April 25, 2015
Emmanuel Christian Church, Stoneboro, PA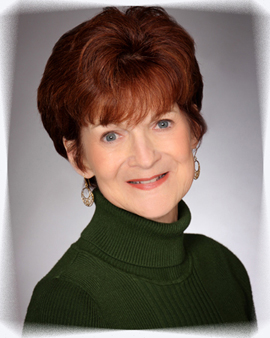 Featured Writer: DiAnn Mills
Keynote Address: "From Fearful to Focused"
DiAnn Mills is the bestselling, Christy-award winning author of over 55 novels from such publishers as Tyndale House, Zondervan, and Barbour. She believes her readers should expect an adventure, and they find it in her books, which include the FBI: Houston series, Crime Scene: Houston series, Call of Duty series and many more.
Her titles have appeared on the CBA and ECPA bestseller lists and she has earned the American Christian Fiction Writer's Carol Award, three Inspirational Reader's Choice Awards, and two Christy Awards.
DiAnn is a founding board member for American Christian Fiction Writers, craftsman mentor for the Jerry B. Jenkins Christian Writers Guild, and the 2015 president of RWA's Faith, Hope, & Love chapter. To read more about her, you can visit her site at the following link:
---
Message from the Director
What's new this year?
I had an idea. I wanted to make Writing Success, which has always inspired beginners, reach more of our attendees on a teaching level as well as it does on the encouragement/support level. (That is, of course, completely due to your loving concern for one another, expressed not only at the conference but throughout the year.)
So my idea. I decided to invite speakers to teach on subjects that could be applied during the class time. Instead of just learning how to do a particular topic--web site, book proposal, elevator pitch, etc.--the participants would have time to follow the instructions and produce a result. To that end, we are offering some two-hour or 90-minute workshop classes, as well as our traditional 50-minute teaching ones.
In terms of how many classes you will be able to attend, we will be offering less, but it is my hope that you will be receiving more. You will walk away with a product that will help you achieve your goals. You'll be confident in approaching editors and agents with one-sheets and pitches that have been perfected in a peer group.
I hope you are as excited about this idea as I am. To get the most out of the classes you plan to attend, take special note of any requirements the teachers post in their class blurbs about what to bring with you on the day of the conference and whether they need to correspond with you before conference day.
Lastly, some classes will be limited in the number of hands-on participants they can accept. This will be decided on a first come, first serve basis, according to when registrations were received. All classes will be open to lurkers, persons who just want to learn about the topic.
If you have any questions, you are always welcome to email me at gloworm@windstream.net. Please note that my certainty email is no longer active and update your address books.
Thank you, and I hope that you find this new format interesting and beneficial.
Sincerely,
Gloria Clover
Writing Success Conference Director